16961 Seaview Circle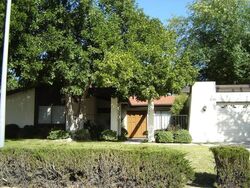 16961 Seaview Circle is a house on the fictional cul-de-sac of Seaview Circle. Located in the suburb of Knots Landing, the house appears to be one-story, with at-least 2 bedrooms. Kenny and Ginger Ward move to this house sometime during the late 1970s, and eventually move to Nashville with their toddler Erin Molly Ward in 1983. This house is notable for being the only house on the cul-de-sac in which new residents are not depicted moving in. Whilst the Averys and Cunninghams move out for various different reasons, the Williamses and Whittakers moved into their homes respectively. The Ward house or it's potential current residents are never seen starting with Season 5.
Ad blocker interference detected!
Wikia is a free-to-use site that makes money from advertising. We have a modified experience for viewers using ad blockers

Wikia is not accessible if you've made further modifications. Remove the custom ad blocker rule(s) and the page will load as expected.